Baker River trails finally opened this past weekend and it was a roaring good time. Lower trails still need more snow, but are currently passable. Conditions quickly improve once you get to higher terrain (about 2 miles out of the clubhouse in either direction).
Our grooming team has done an incredible job, putting in a lot of hours in the last week. The Tucker continues to run this week, prepping trails for another busy weekend. The most up to date trail and grooming conditions can be found on our Facebook.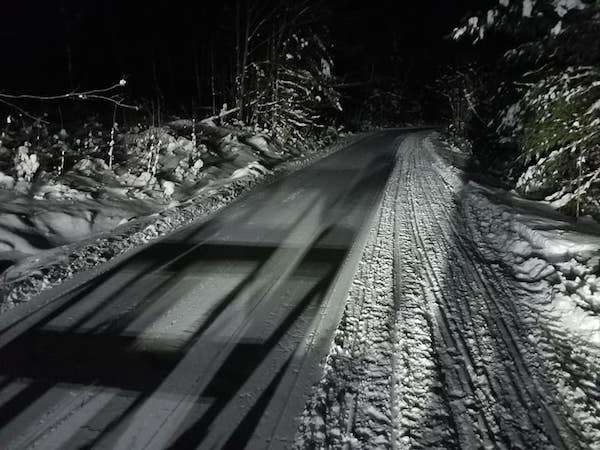 The Clubhouse & Grump's Grill
Our amazing kitchen volunteers also need a shout out. With COVID regulations keeping the public outside of the clubhouse, Grump's Grill went full take-out this season. Let's just say this massive change hasn't slowed the kitchen down one bit. Burgers, hot dogs, snacks, desserts and our weekly homemade specials are still in full swing.
Despite being stuck outside, the clubhouse is still a great pit stop on your ride. We have regularly serviced porta-potties, tables and chairs, and wood stoves outside to keep you as comfortable as possible while you rest up and enjoy your meal.
Trail Updates
On to more trail updates. If you got out this weekend, you may have noticed some changes.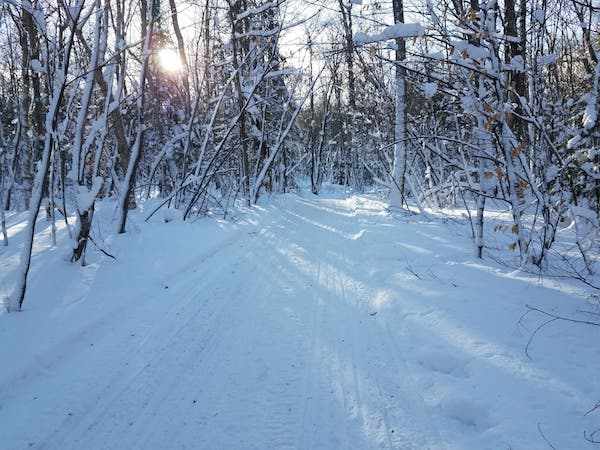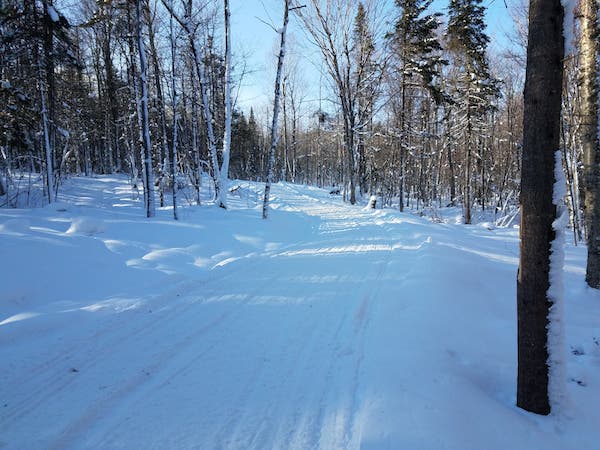 First up, a new and improved Primary 153 has reopened after several years. Our section of P153 previously ended at Cheever Trail. It now extends 4.5 miles to Corridor 5, creating a 25 mile loop within our trail system. This also adds a second route up to higher terrain, instead of all traffic taking Corridor 8.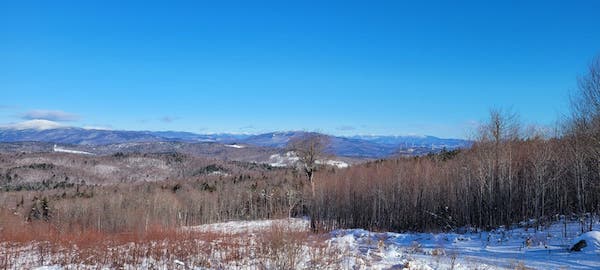 And, the Scenic View and Diamond Turn trails in the Hog Hill/Groton area is again reopened. We lost these trails to logging for a few years, but the beautiful view is back! You'll definitely want to head up there for a photo op on your next ride.